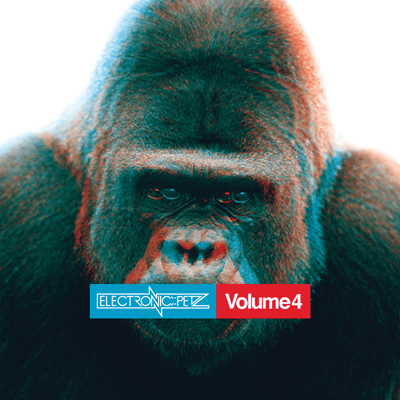 ARTWORK by REAL DC
|
www.realdc.it
Description:
Electronic Petz It's a creation of the contemporary underground Italian music producer
SLOK
:
an electronic music label based in Paris set with a firm focus on quality dance music rather than on any specific genre
. SLOK is no newbe to the dance scene and his discography includes many releases & remixes on high profile labels such as Get Physical, SAW, Circle Music, Harthouse, Turbo, IRMA, Baroque, My Favorite Robot, OM, Plastic Fantastic (Stereonova) and more...and as every years tradition, now It's time to release his own label sampler.
Electronic Petz Vol.4
is composed by a selection of ten "Tech House" 2011's tracks realized on for by the internationals label artists and remixers roster, guests, and few upcoming acts as follow:
Boris Brejcha
(Harthouse / Germany),
EZLV
(Composite Rec. / Canada),
Ashley Albritton & No Soul To Sell
(USA),
Kirill Kirik
(Ukraine),
Franck Valat
(Polar Noise, SoundSelective / France),
Burst
(Freaks Culture / France),
Baud & Layer Hack
(France),
Examine
(Terminal C / Croatia),
Cactus Twisters
(Stripped Digital / Belgium).
As independent artist, SLOK's mission is only to give (as he can) his support and exposure to the "minor but great" (hidden by the market saturation) underground electronic music talents all over the world...definitely, a very hard work today!
We all hope you'll enjoy the nice music selection of the Volume 4!
BUY IT ON:
BEATPORT
SOUNDCLOUD Release Full Length Tracks Streaming Page:
HERE
TRACKLIST:
01) SLOK - House (Boris Brejcha Remix)
02) Burst - Identity
03) Ashley Albritton - Juno Song (Original Mix)
04) EZLV - Nepean Island
05) Frank Valat - Last Call
06) Kirill Kirik - Waterfall
07) SLOK - Boys
08) No Soul To Sell - Electric Kool-Aid (Dub Mix)
09) Cactus Twisters - Color Code
10) Baud & Layer Hack - Le Poisson Lune (Examine Remix)
Early DJ Support (Track Picks) by:
Luke Solomon, Steve Lawler, Claude VonStroke, M.A.N.D.Y., Nic Fanciulli, Ellen Allien, Steve Bug, Varoslav, Shinedoe, Mr. G, Richie Hawtin, Martin Eyerer, Paulo Olarte, Hrdvsion, David Squillace, Audiofly, Jesse Rose, Patrick Zigon, Juan Atkis, Robbie Akbal, Matt Star, Oliver Klein, Andy Bach, Betoko, Axel Bartsch, Bushwaka!, Sophie Nixdorf, Nikola Bayatala, Matthew Adams, Markus Sholz, Retrac, Rafael Da Cruz, Marco Nastic, Sven Jozwiak, Speedy J, Milly De Mori, Nic Liu, Mandy Jordan, Mirus, Reade Truth, Laurent N Garnier, Sergey a.m. (Propaganda Moskow), Lars Funk, Tsugi Mag (Fr.), Radio Paris One, Radio Noice! (Ger.), Radio Docepulgadas (Spain), Radio France International, Altroverso Radio (Rome), and more.
LABEL INFO:
www.electronicpetz.com
FEATURED ARTISTS ON THE WEB:
BORIS BREJCHA
|
SLOK
|
BURST
|
ASHLEY ALBRITTON
|
EZLV
|
FRANCK VALAT
|
KIRILL
|
NO SOUL TO SELL
|
CACTUS TWISTERS
|
BAUD
&
LAYER HACK
|
EXAMINE